INTERNATIONAL HUMAN RIGTHS ORGANIZATION
( Affiliated to: United Nation & International Bar Association )

Govt.Reg: 2719/09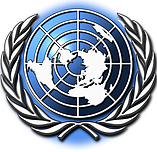 World- Chairman International I.H.R.O.
Ambassador At-Large Dr. Nem Singh Premi
We are pleased to welcome you at International Human Rights Organization.

International Human Rights Organization (IHRO) is an expression of national and international tradition of tolerance in all cultures that form the basics of peace and progress.

IHRO is based on the philosophy of HUMAN RIGHTS. "Vasudhav Kutumbakum" (The whole world is family)" All human beings are born equal and free.

What are Human Rights?

Human rights are the basic rights of each individual in any part of the globe irrespective of cast, creed, sex, age, colour, status. It encompasses all social economic political, cultural anti-elements based on law of nature with the aim of ensuring justice, freedom and equality viz. individual and collective existence.

Agencies which implement human rights include United Nations (Office of the High Commissioner for Human Rights), National Human Rights Commission in different countries, Amnesty International, International Human Rights Movement and a number of NGO's in different parts of the world.

OUR VISION, OBJECTIVE & PHILOSOPHY

The Vision of IHRO is the formation of fearless and non-succumbing society on the basis of truthfulness & nonviolence.
This society will allow peaceful existence of all types of naturally challenged persons, schedule caste, schedule tribes, people under poverty line, old-aged, widow and down trodden irrespective of caste, creed, sex and religion. This society in its majority will be constituted by the followers of human rights and human rights activists consequently reducing the pool of wrongdoers. A vision of a society of human rights followers.



OUR MISSION

International Human Rights Organization is a worldwide movement of people who campaign for internationally recognized human rights for all. Our supporters are outraged by human rights abuses but inspired by hope for a better world - so we work to improve human rights through campaigning and international solidarity.
You can help make a real difference by becoming a member or supporter of International Human Rights Organization.
To organize, promote, undertake all programmers for the formation of fearless and non-succumbing society on the basis of truthfulness & nonviolence

To organize, promote, undertake, sponsor, carry out all programmers for the benefit of naturally challenged persons, schedule caste, schedule tribes, people under poverty line, old-aged, widow and down trodden irrespective of caste, creed, sex and religion and culture such as:

Human Resource Development

Health & Family welfare

Agriculture and Allied Industries Development

Environment & Forest

Rural Development
CONSTITUTION (IHRO)
Trust's name

The name of the Trust is the International Human Rights Organization (IHRO) .

In this constitution, the Trust is referred to as the IHRO.

IHRO objective

The IHRO is established for the following public charitable purposes, namely, to protect and promote the human rights of the people worldwide.

For the purposes outlined in rule 2(a), the IHRO Directors may:

Formulate policies

Make rules in connection with any policy; and

Revoke or amend any policy or rules and formulate others.

Advocate Human Rights issues worldwide

Form country specific Human Rights Agendas

Establish IHRO offices worldwide

Network with national and International bodies/ agencies/institutions for the protection of Human Rights

IHRO Powers

Powers

Solely for the purpose of carrying out the IHRO's objective, the IHRO may:

support the establishment and development of national and international chapters

promote cooperation and joint activity among national and international chapters, the United Nations, governments, human rights non-government organizations and other relevant organizations and individuals;

supply, and advise on, human rights capacity building and provide human resources and other support to assist in the establishment and development of national and international human rights institutions;

encourage the United Nations, governments, human rights nongovernment organizations and other relevant organisations and individuals to participate in meetings of, or arranged by, the IHRO;

raise funds and invite and receive contributions, grants, distributions of income or capital, gifts (by will or otherwise), loans and deposits from any person;

provide funds or other material benefits by way of grant or otherwise to further the IHRO's objective;

co-ordinate and arrange conferences, meetings, standing committees and commissions and other trusts nationally and internationally

accept and hold funds or property of any kind on or for any charitable objects or purposes specified or to be specified by any person or to be selected by the IHRO Directors from a class of trusts, objects or purposes specified by any person;

accept and undertake full or partial trusteeship, administration and management of trusts and funds, whether as trustee or as agent for the trustee otherwise, and charge and accept fees, commissions or other remuneration in respect of the trusteeship, administration and management;

purchase, take on lease or in exchange, hire or otherwise acquire real or personal property, and any rights or privileges that are required for the purposes of, or capable of being conveniently used in connection with, the IHRO's object. However, if the IHRO takes or holds any property which is subject to a trust, the IHRO may only deal with that property in the manner allowed by law having regard to that trust;

manage, lease, exchange, mortgage, charge, sell, transfer, surrender, dispose of, develop, carry on business or otherwise deal with any real or personal property or any estate or interest in property;

invest, deal with and lend money and otherwise provide financial accommodation to, and guarantee or otherwise secure loans to, charitable objects or purposes;

construct, improve, maintain, develop, work, manage and control real or personal property and enter into contracts and agreements;

appoint a person as the IHRO's attorney or agent with the powers (including the power to sub-delegate) and on the terms the IHRO thinks fit, and procure registration or recognition of the IHRO in any other country or place;

enter into any arrangement with any government or authority that seems conducive to the IHRO's object, obtain from any government or authority any right, privilege or concession that the IHRO thinks it desirable to obtain, and carry out, exercise and comply with any of those arrangements, rights, privileges and concessions;

engage, dismiss or suspend any employee, agent, contractor or professional person;

borrow, raise or secure the payment of money and secure the repayment or performance of any debt, liability, contract, guarantee or other obligation by mortgage, charge or otherwise ;

spend money and do all other things that it considers desirable to promote the IHRO's objective;

make, draw, accept, endorse, discount, execute and issue promissory notes, bills of exchange, bills of lading and other negotiable or transferable instruments;

print and publish newspapers, periodicals, books or leaflets or otherwise publish information in hard copy or by electronic means;

accept any gift of property, whether subject to any special trust or not, for the IHRO's object, but subject to the provisions in rule 3(j) relating to trusts (if applicable);

take any steps by personal or written appeals, public meetings or otherwise, that the IHRO considers expedient to procure contributions to the IHRO's funds, by way of donations, gifts (by will or otherwise), grants, sponsorships or otherwise;

appoint patrons of the IHRO;

make donations for charitable purposes;

decline or otherwise refuse to accept any gift (by will or otherwise), donation, settlement or other disposition of money or property; and

do all other things that are incidental or conducive to attaining the IHRO's object.

Independence of members

Notwithstanding what is herein contained, the independence, authority and national status of each of the Permanent Members and their powers, duties and functions shall in no way be affected by the establishment of this IHRO and its incorporation, or its functioning.

Additional Powers

The IHRO has the powers set out in the Act but only to the extent necessary or convenient to carry out, or incidental to carrying out, the IHRO's object.

Income and property

The IHRO's income and property must be applied solely towards promoting the IHRO's object. No part of the income or property may be paid, transferred or distributed, directly or indirectly, by way of dividend, bonus, fee or otherwise, to any of the members or IHRO Directors.
However, this rule 5 does not prohibit making a payment approved by the IHRO Directors for:

out-of-pocket expenses incurred by a IHRO Director in performing a duty as a Director of the IHRO; or

a service rendered to the IHRO by a IHRO Director in a professional or technical capacity, including as an employee, other than in the capacity as a Director of the IHRO, where

the provision of the service has the prior approval of the IHRO Directors; and

the amount payable is not more than an amount which commercially would be reasonable payment for the service, or prohibit payment:

in good faith to any member for goods supplied in the ordinary and usual course of business;

of reasonable and proper interest on money borrowed from a member; or

of reasonable and proper rent for premises let by any member to the IHRO, or indemnification of, or payment of premiums on contracts of insurance for, any IHRO Directors to the extent permitted by law and this constitution.

Liability of members

The liability of the members is limited.

Guarantee by Permanent Members

Every full international member undertakes to contribute an amount not more than USD 100 to the property and INR 500 for every full Indian/national member of the IHRO if it is wound up while it is a full

member or within one year after it ceases to be a full member, for:

payment of the IHRO's debts and liabilities contracted before the time it ceased to be a full member;

the costs, charges and expenses of winding up; and

the adjustment of the rights of the contributories among themselves.

There is no obligation of other members to contribute to the property of the IHRO if it is wound up.

Establishment and operation of Public Fund

Maintaining Public Fund

The IHRO must maintain for its object, a public fund to be known as the International Human Rights Organization Public Fund (Public Fund):

to which gifts of money or property for that object are to be made;

to which any money received by the IHRO because of those gifts is to be credited; and

that does not receive any other money or property.

Limits on use of Public Fund

The IHRO must use the following only for its objective:

gifts made to the Public Fund; and

any money received because of those gifts.

Receipts

The IHRO must ensure that receipts for donations to the Public Fund are issued in the name of the Public Fund.

Membership

Permanent members

Qualifications of Permanent Members.

The Originating members of IHRO shall be the permanent members and shall remain permanent trustees life long.

Initial members

Status

The initial members are Permanent members.

Admission of further Permanent Members

The IHRO Directors may admit any institution, meeting the qualifications set out in rule 11.1, to Permanent Membership of the IHRO.

Every applicant for Permanent Membership (except the initial members) must be proposed by one and seconded by another full member. The application for Permanent Membership must be:

made in writing and signed by the applicant and its proposer and seconder; and

in the form prescribed by the IHRO Directors.

Subject to rule 11.1(d)(4), at the next meeting of the IHRO Directors after the receipt of an application for membership, the IHRO Directors must consider the application and decide whether to admit or reject the admission of the applicant.The IHRO Directors need not give any reason for rejecting an application.

The IHRO Directors may, at their discretion, defer the consideration of an application for Permanent Membership.

Candidate members

Qualifications of candidate members

Each candidate member must be a national human rights institution in the Asia Pacific region which in the opinion of the IHRO Directors could comply with the Paris Principles within a reasonable period but does not do so at the time of the application for membership and which commits, in a form acceptable to the IHRO Directors, to take active steps towards compliance with the Paris Principles within a reasonable period.

Admission of candidate members

The IHRO Directors may admit any institution meeting the qualifications set out in rule 11.2(a) to candidate membership of the IHRO.

Every applicant for candidate membership must be proposed by one full member and seconded by another full member. The application for candidate membership must be:

made in writing and signed by the applicant and its proposer and seconder; and

in the form prescribed by the IHRO Directors.

Subject to rule 11.2(b)(4), at the next meeting of the IHRO Directors after the receipt of an application for candidate membership,the IHRO Directors must consider the application and decide whether to admit or reject the admission of the applicant. The IHRO Directors need not give any reason for rejecting an application.

The IHRO Directors may, at their discretion, defer the consideration of an application for candidate membership.

Rights of candidate members
CONTACT :



Headquarters address
Headquarters
Address

Address:


F-301, Ashiana Building, Lane-7
Pandav Nagar , Delhi - 110091
India

Phone:

+ 91-11-22752907

Fax:

+ 91-11-22752907

Email:

ihroheadquarter@gmail.com

- ihro-arg@live.com

Web Site :

http://www.ihroworld.org

- http://www.ihro.mex.tl/

Organization type:

Inter-governmental organization




Login
-
Register